​A step-by-step guide to Cognite Hub Sign Up
As a Cognite customer or partner, you can sign up to Cognite Hub and Learn via your company email. Follow these steps to log in:
Navigate to https://cognitehub.com 

Click on the login icon: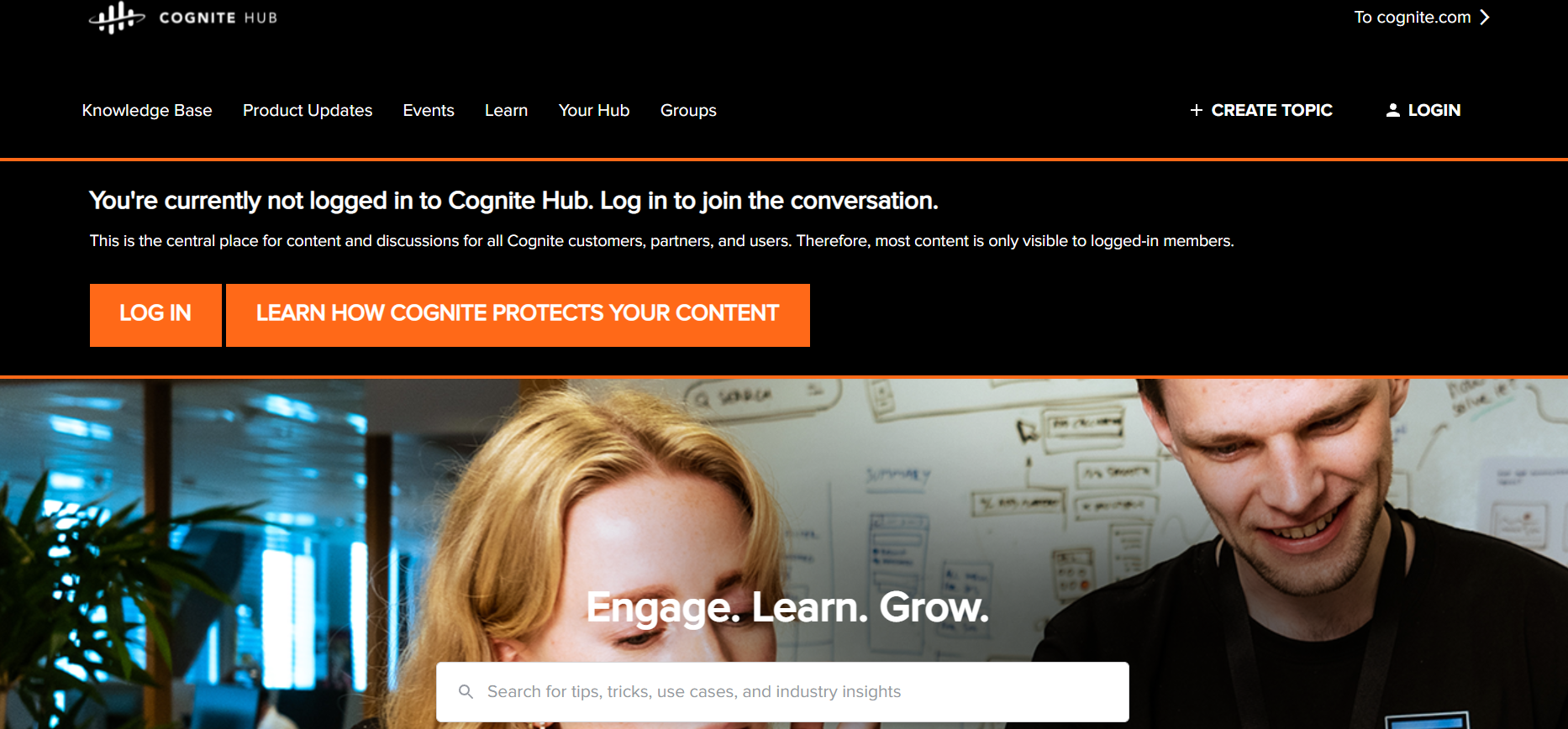 Click on "New to Hub? Register here" to sign up as a new user: 
Enter your user name and email
Click Sign Up: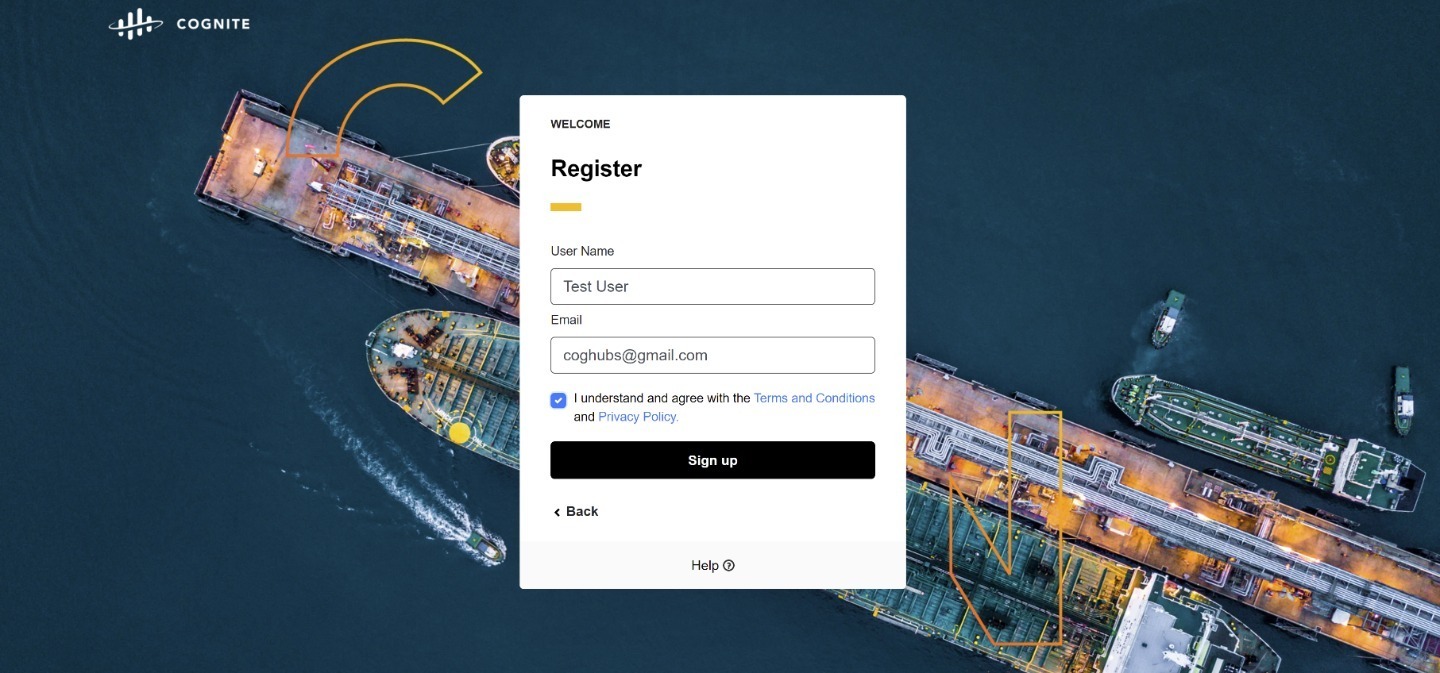 Enter password
Click Next: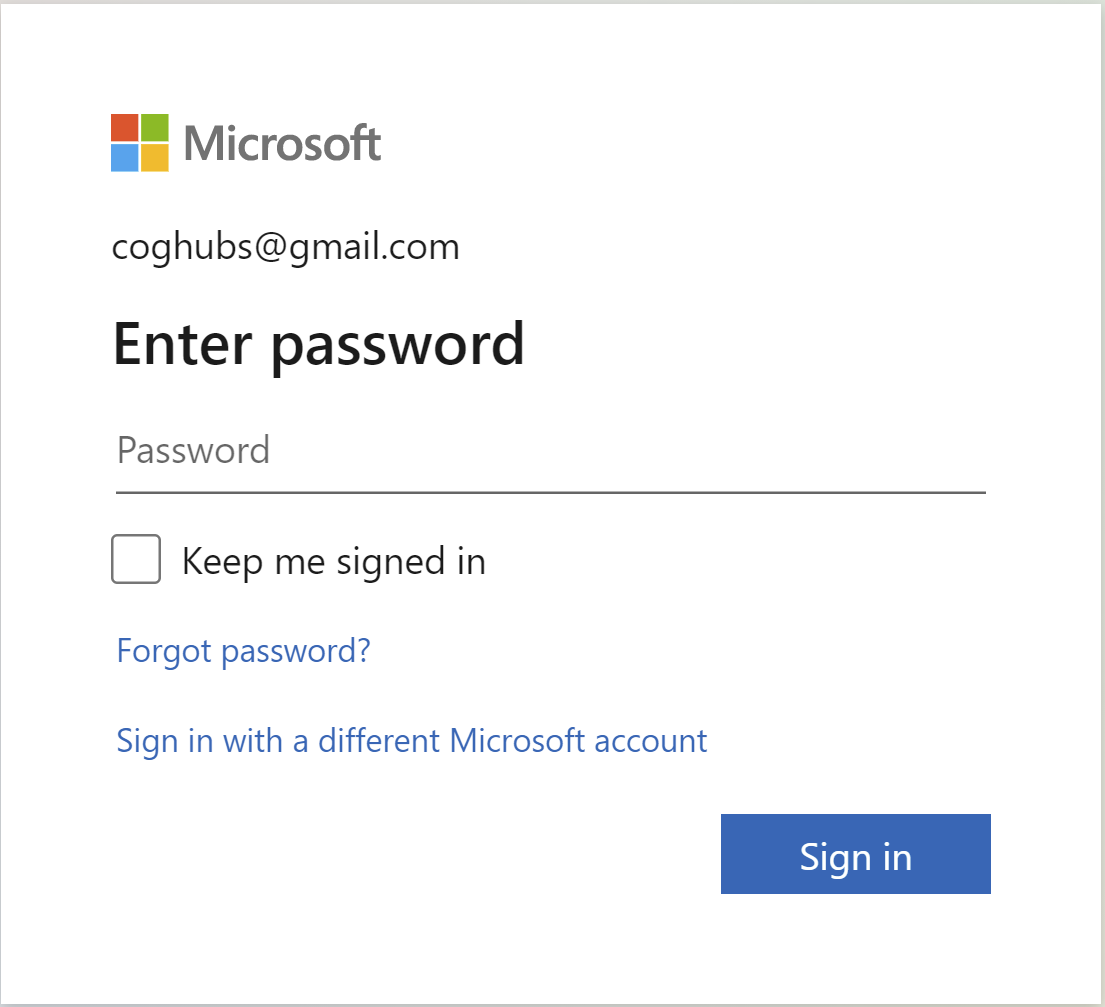 It is important to set up the Multi-Factor Authentication (MFA). Please click Next on the More information required page:
You can use the following options for MFA: 
Microsoft Authenticator App
    * iPhone
    * Android
Phone
Authentication extension of Google Chrome

Microsoft Authenticator App (Recommended):
MFA steps should you use the Microsoft Authenticator Application: 
Click Next to continue: 
You will see a QR code to scan. Follow the steps in the Add Account to Microsoft Authenticator App section and click Next to continue: 
Add your account to the Microsoft Authenticator app. Open your Microsoft Authenticator app. Click on the three dots in the upper right corner and click +Add Account:
Click on Work or School Account: 
Scan the QR code. Now you will get a Success! message. Click next to continue: 
After that, you will be directed to update your profile in Cognite Hub.
MFA steps should you use phone:
To enable authentication via phone, please click on I want to set a different method: 
Add the Phone option from the drop-down menu in the below window and click the Confirm button: 
Fill in your mobile number with the country code as shown below. In the drop-down menu, select whether you would like a text message or call to authenticate: 
You will receive the authentication code to your mobile based on the type of method selected. When you get the code, type it in the space provided. If you do not get the code, click Resend code. 
If you still have issues, you can use the authentication application by clicking I want to set up a different method. When the code entered is correct, you will be directed to the below page mentioning that your authentication has been successful. Click Next to proceed: 
In the window it will show the method you used for authentication and whether it's a success or a failure. You can click Done to close the authentication: 
After that, you will be directed to update your profile in Cognite Hub.
Fill in the details and click Save: 
Now you're all set up to start using Cognite Hub!
​