Hi all! A new product update from the InField team 
We know that working with software is not always easy when you're out in the field, wearing protective clothing, and in all kinds of weather conditions. We've accommodated InField to this by adding more space between checklist status options so you avoid clicking the incorrect state. 
You'll also find more apparent section borders and better coloring on the Checklist page. 
Furthermore, if you have access to editing checklist templates for your team, you can now toggle between creating checklists with the Open checklist button and selecting Automatically open daily checklist for selected disciplines. We know that the industrial reality means that plans might change, so this feature is, for example, useful if you need to move the execution of an operator round closer in time or if the scheduled checklist is unavailable.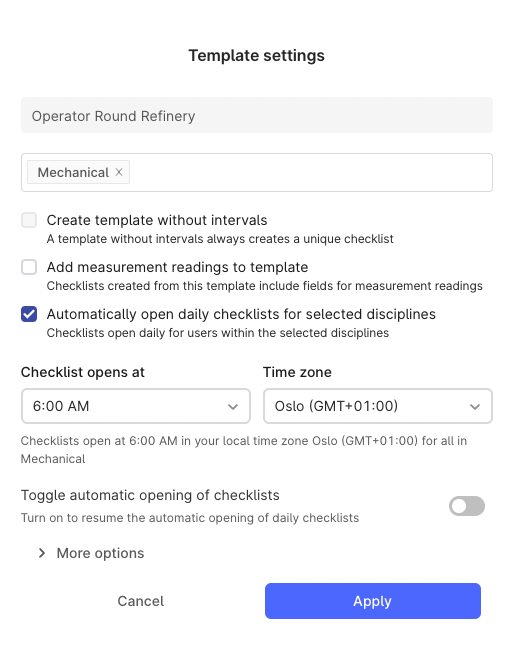 Remember to toggle the Automatically open daily checklist for selected disciplines back on again once you are ready to continue opening them automatically. 
Kristoffer / Product Manager @ InField
InField updates automatically to new releases, to make sure that you always have the latest and greatest version. Remember that you can always find the latest news about InField in our "What's new?" section for InField on https://docs.cognite.com/infield/.