Hello everyone! The InField team is happy to share that InField 10.17 is out now!
In this version of InField, we introduce a few new features and improvements, so let's jump straight into the good stuff! 
Filter columns in the revisions table
You can now filter the different columns for work plans on the Revisions page to quickly find or hide work plans. Your InField admin can set this up in the InField configuration. Note that the Revisions page only appears if your source data comes from SAP.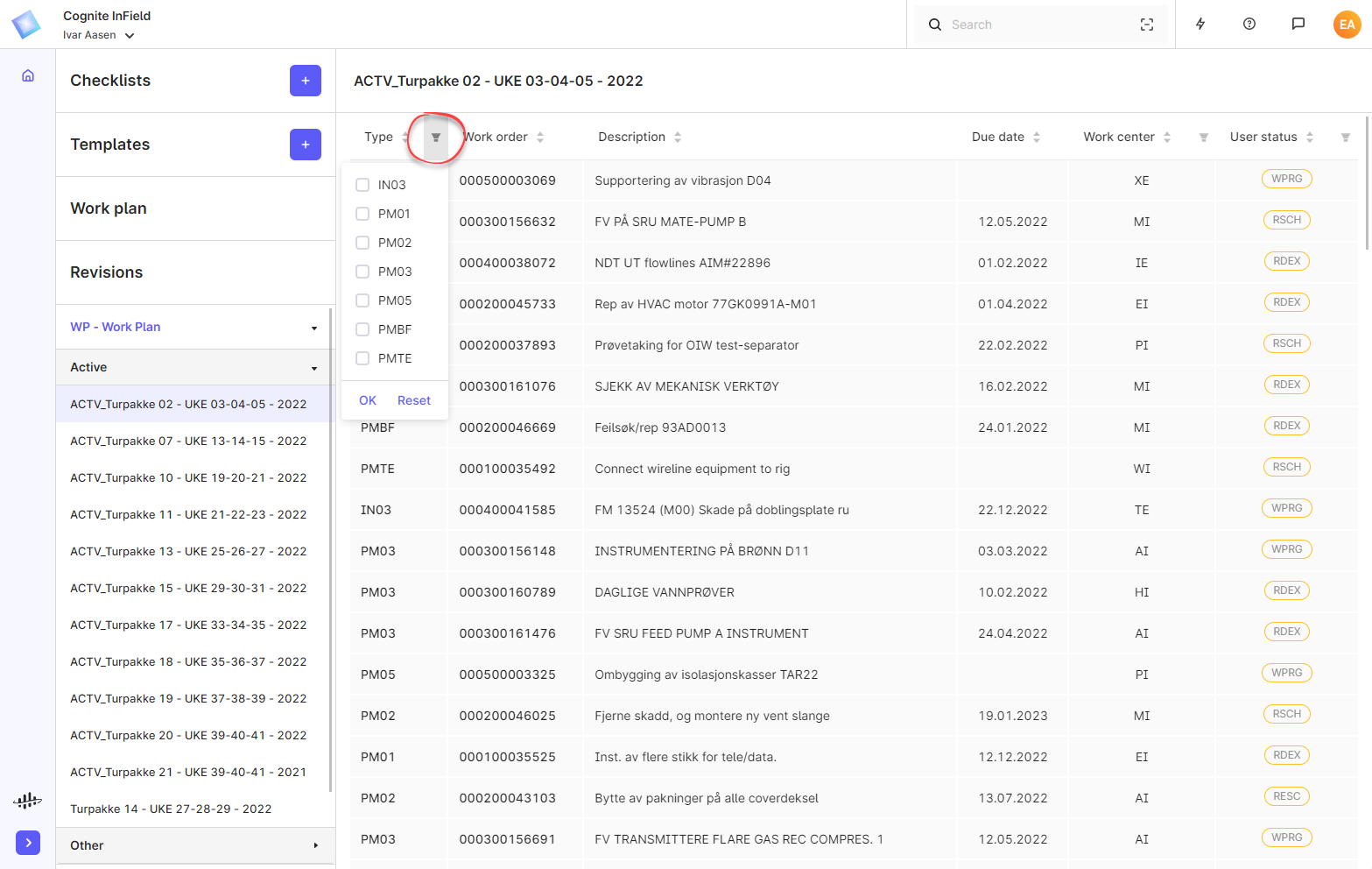 View parent-child asset hierarchy
If you're doing maintenance or inspection work and want to find equipment linked to the asset you're working with, you'll now find a parent-child hierarchy in InField. This functionality is available if you run InField from a desktop or a mobile device.
Click the Search field on the Overview page to see equipment labeled with parent and children under the Hierarchy section. When you start to type in the Search field, the search result will appear at the top of the list, and the Hierarchy is moved to the bottom to bring focus to the search results.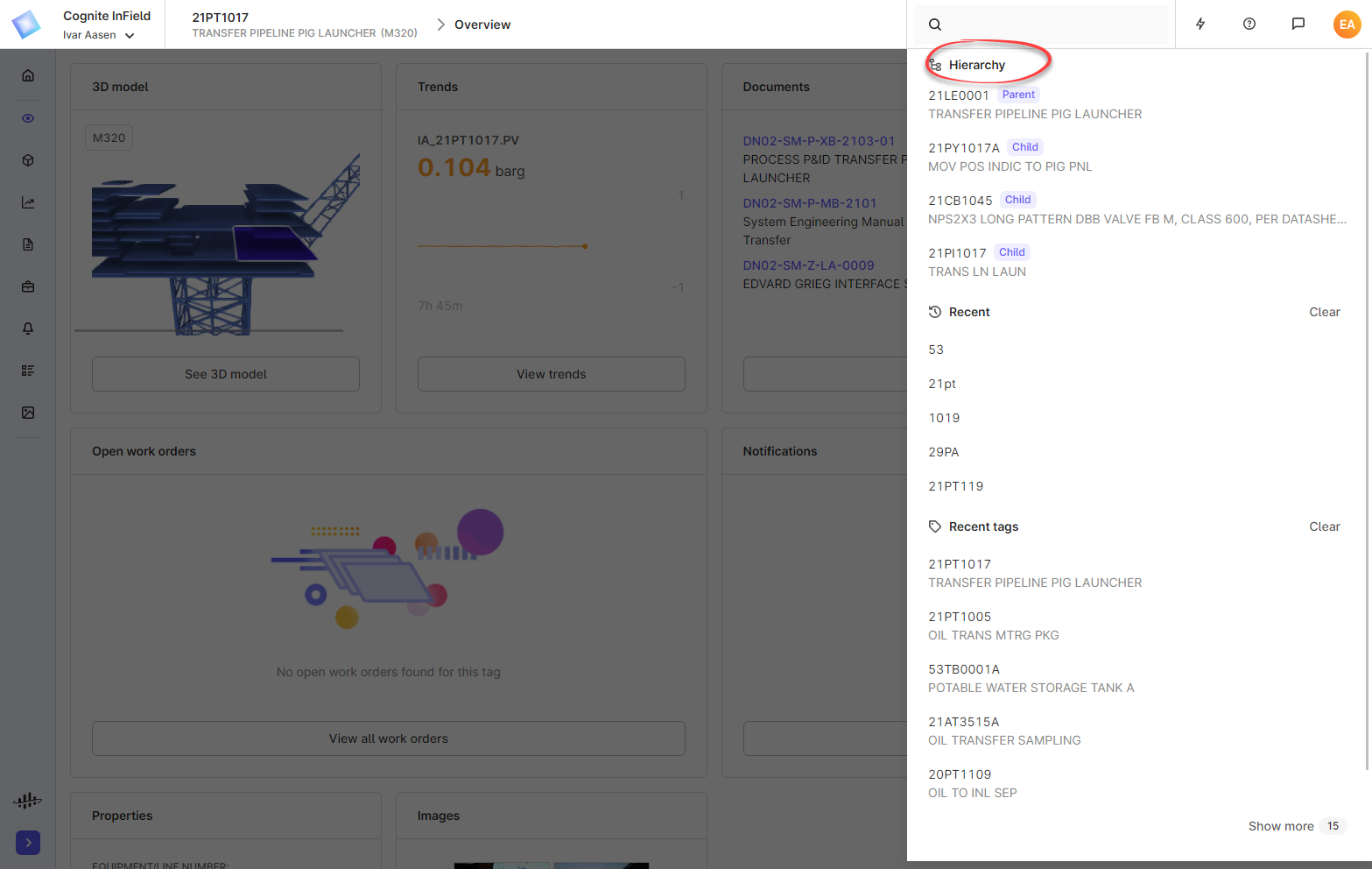 If you're the InField admin, you'll find the settings for adding the filters under Work order by revision field mappings on the Work plans tab in the InField configuration in Cognite Data Fusion.
More area context in 3D models on mobile devices
If you're using InField on a handheld device, you'll now see more context of the surrounding areas around a tag when you view 3D models on a mobile device.
On behalf of the InField team, we hope that you will enjoy this release – and feel free to reach out with any feedback you might have!
Nicklas / Designer @ InField
InField updates automatically to new releases, to make sure that you always have the latest and greatest version. Remember that you can always find the latest news about InField in our "What's new?" section for InField on https://docs.cognite.com/infield/.