The Cognite Discover version 1.35 is ready and available.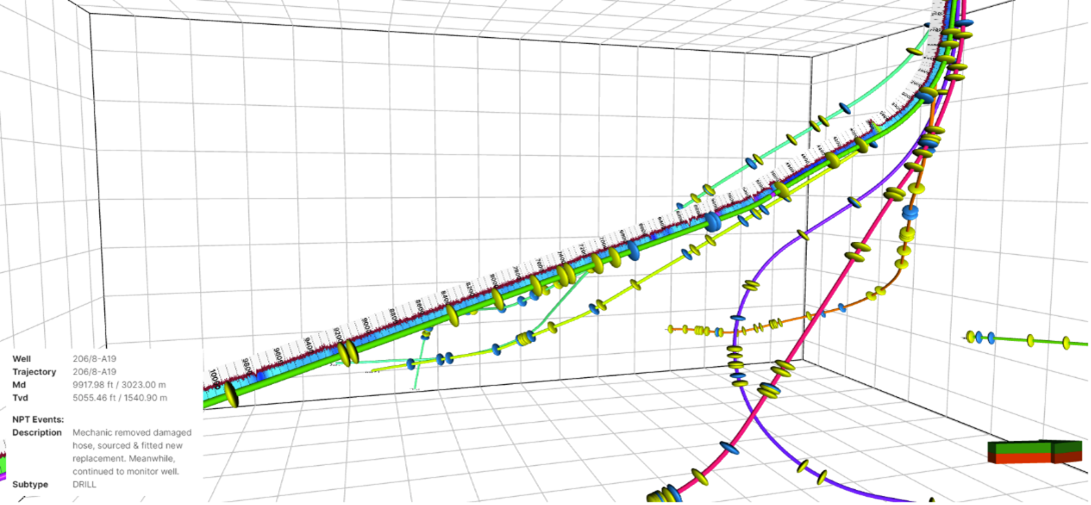 Enhancements 
Add report button in NDS/NPT/3D detail screen to open report menu

Stick Chart

Add rig name in stick chart view

Add total days next to wellbores name in stick chart view

Total depth is shown for each wellbore in green on the Casings plot.

In 3D View, 

Casing size for OD and ID displayed in fraction for casing details and 3D View.

Casing info on card at the bottom left with Outer Diameter or OD

Inform users that only NPT and NDS events along the trajectories are plotted.

Maximum Inclination angle range for well characteristic filter correspond to data

Improved speed in author filter for documents

Update on Equivalent Departure equation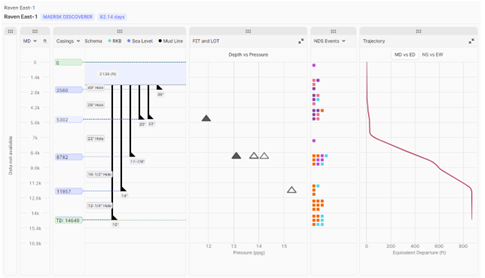 Fixed Bugs 
Stick Chart 

resolution of issue observed when in meter unit for leak off test (LOT) and formation integrity test (FIT) values when moving from measured depth (MD) to total vertical depth (TVD)

Resolution of issue observed when switching from MD to TVD related to duplication of some casing elements for some Gulf of Mexico wellbores

PPFG and Geomechanics show curves and LOT & FIT

Issue reported for Raven field selection has been resolved with viewing several regions for one specific field. In general 1 field should correspond to 1 region. In this case, due to data issues, 1 field has 2 regions. The front end now manages the situation of 1 field and multiple regions.