If there is one technology trend aside "AI" that is set to define the 2020s, it is "Ops". From DevOps to DataOps to MLOps, focus is rightfully put on
end-to-end operationalization
rather than initial code, data or algorithm development alone.
Why does your organization need DataOps?
According to Gartner, "DataOps is a collaborative data management practice focused on improving the communication, integration and automation of data flows between data managers and data consumers across an organization". Forrester defines DataOps as "the ability to enable solutions, develop data products, and activate data for business value across all technology tiers from infrastructure to experience". Ultimately, DataOps aims for predictable data delivery and change management, using technology to automate, orchestrate, and operationalize data use and value dynamically.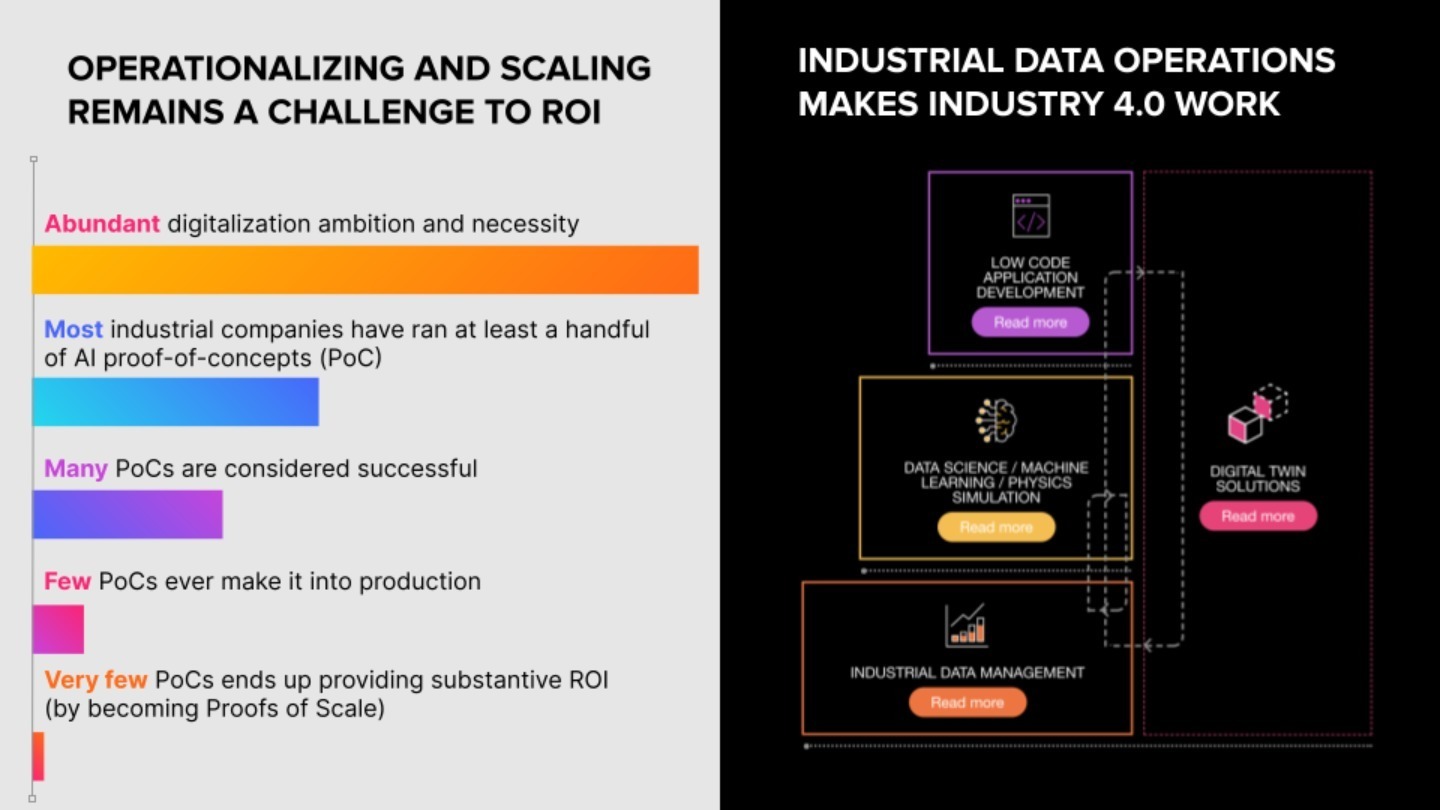 With DataOps, you reduce specialized roles in your data-to-value workflows and enable higher data consumer autonomy and empowerment, thus creating higher resilience and a more lean and cost-efficient core for digital transformation.
Similar to DevOps for professionally developed software, DataOps and low-code form the technological foundation for citizen data science- and citizen-developed applications. 
In the tailwinds of DevOps' transformative impact on both SaaS companies as well as more recently enterprise specific custom software development, DataOps is adopted to deliver similar transformative impact on the speed of delivering converged data management and advanced analytics solutions to businesses. With DataOps, organisations are making their data useful at scale across their rapidly growing data consumer landscape, with SMEs — not IT professionals — accounting for fastest growth.
DataOps is fundamental to driving up data literacy, the ability to read, write, and communicate contextualized data. Data literacy, in turn, is key to obtaining optimal value from data and digital. Therefore, the more organizations embrace DataOps, the better equipped they will be to truly harness the transformative potential of data.
Learn more:
Cognite Data Fusion Magazine: The Future Edition
Blog post: DataOps: A transformative new approach to data ROI
Blog post: Reduce cost and drive data literacy with DataOps
Blog post: Use DataOps to deliver to both SMEs and professional data scientists
Blog post: Physics and AI hybrid deliver working AI for industry 
Blog post: 4 tech predictions for 2021: industrial data management enters 2.0 era
IDC Report: Industrial DataOps: IoT optimized data empowering engineers to operationalize data at scale