Hello! 
I've created a function with the CDF UI using a zip file containing the handler.py file and requirements.txt.
In the handler.py file I have some imports for the cognite.client and pandas, then some data wrangling using client.assets and then the handle function.
I don't have the login code for the cognite client within the code in handler.py as I've understood that is not needed on runtime.
When calling the function from CDF UI, I receive the error related to the "client" as it doesn't recognizes it.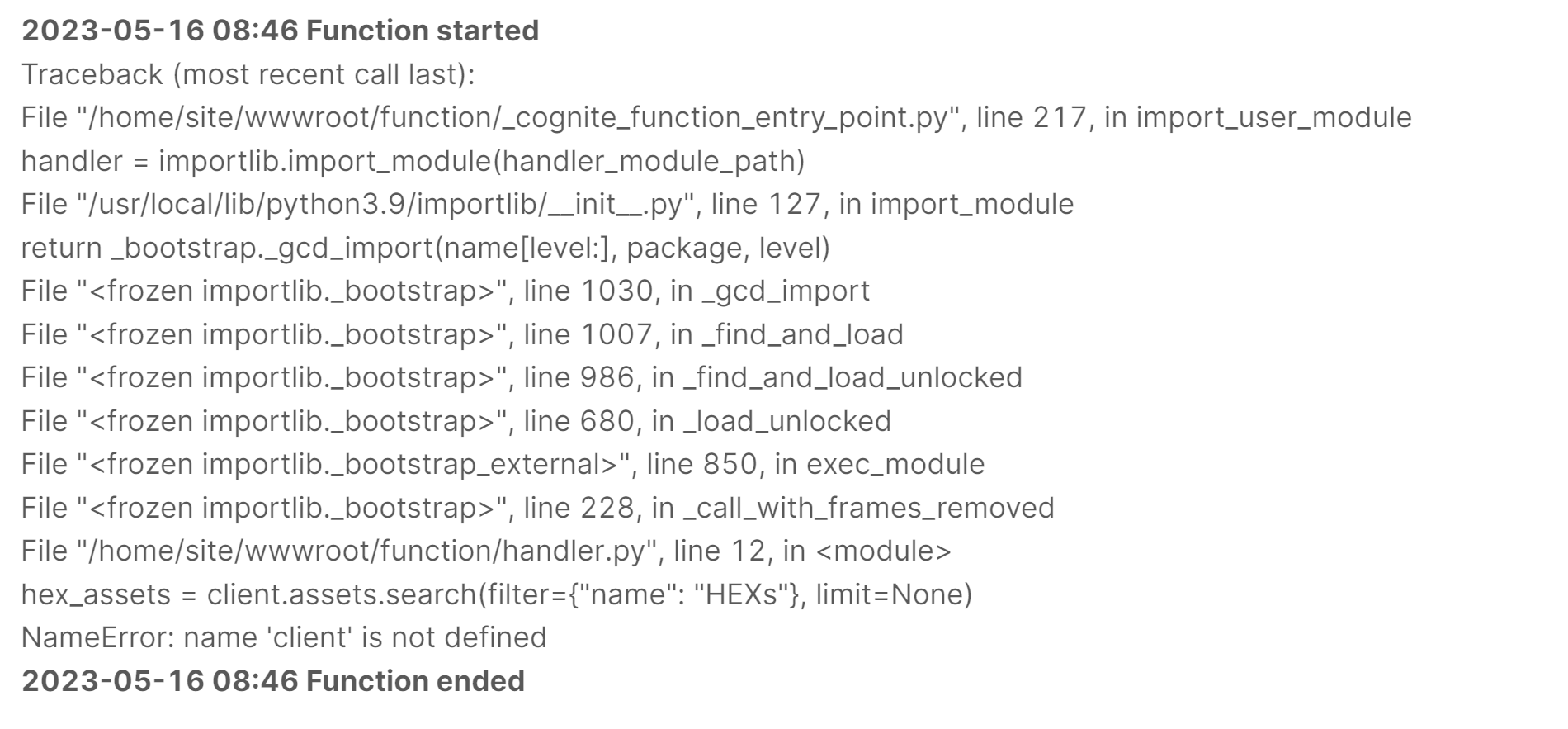 Should I provide an .env file within the zip file along with the code for instantiating the CogniteClient()? Or provide the needed env vars as secrets when creating the function from UI?
Thank you