Another week, another InField update! InField 10.16.0 has just been released
This release introduces two new features: value ranges and alarm limits for time series, and additional input types for gauge readings!

View value ranges and alarm limits for time series
InField now displays value ranges and alarm limits for time series if this is set up in the source system that streams data into InField.
You'll see the alarm limits as labels on time series on the Trends page and listed on the Properties card on the Overview page. The alarm limits are sorted as LL (Low, Low), L (Low), H (High), and HH (High, High). You can show or hide these values with the Show alarm limits button.
The value range is displayed on the Time series card in the sidebar on the Trends page. Alarm limits and value ranges are available on both desktop and handheld devices.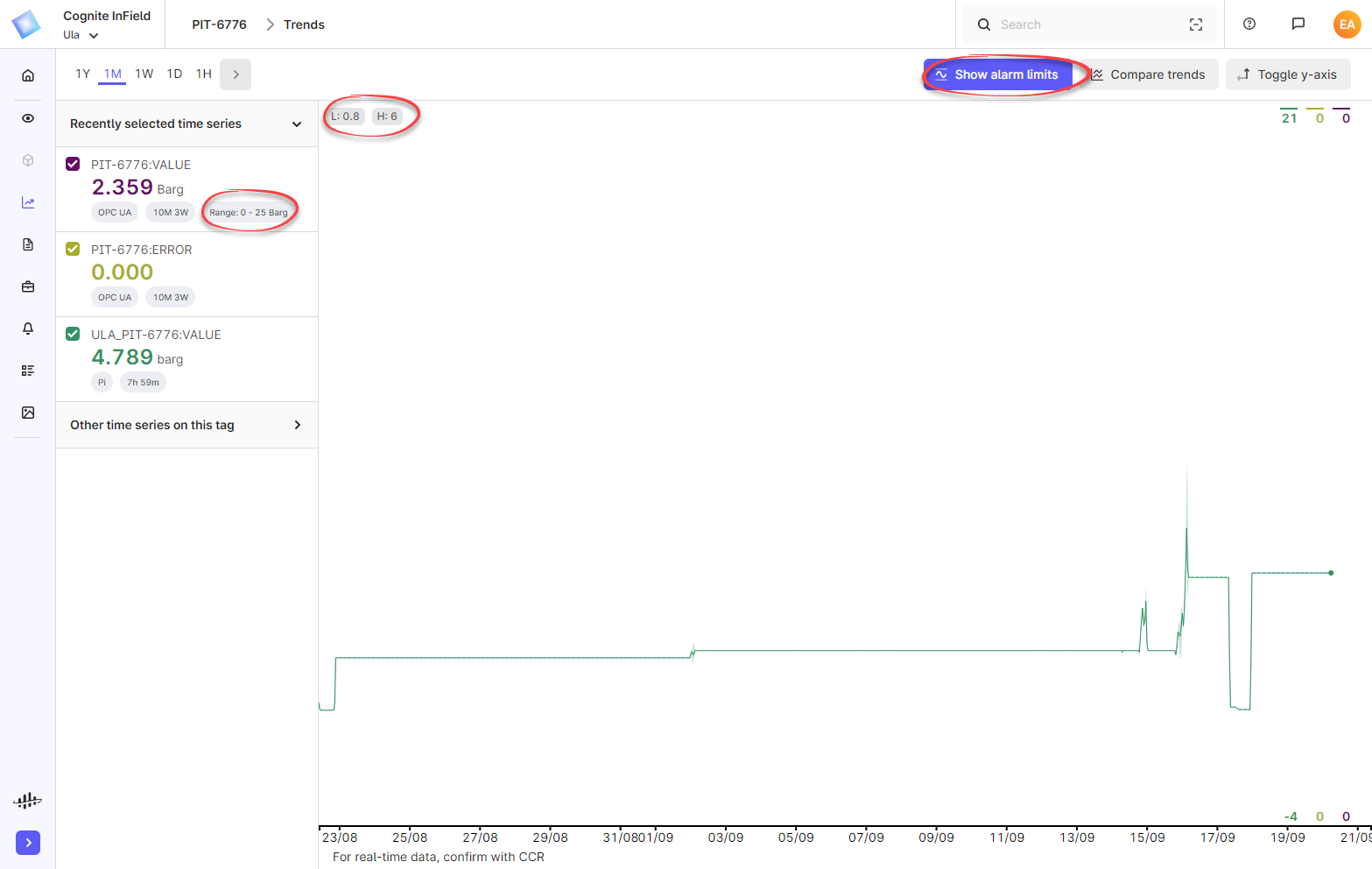 Additional input types for measurement readings
If you're setting up or editing existing templates for routine round checklists, you'll find more options for how the checklist users can enter measurement readings. In addition to numbers, you can now set Low, Normal, High, or In, Out, Up as a measurement reading values: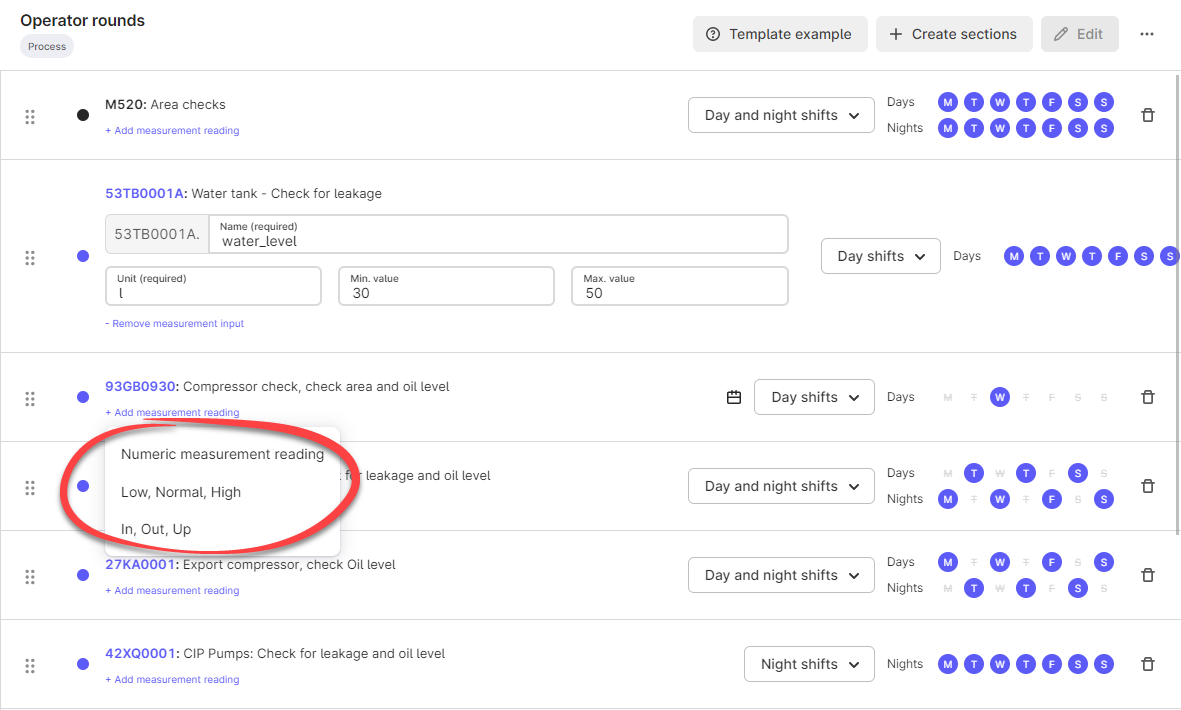 You'll also see that the checklists reports show these measurement readings in the Value column. 
We are always listening to your feedback, and we would love to hear how we can make these two new features even better – feel free to get in touch!
In addition to these two new features, we've also removed invalid documents – documents that are set with workflow status Void or Superseded are no longer available in InField.
Let's end this release note with a quick InField tip!
Did you know that you can open a checklist directly from a work order? Simply select an open work order, navigate to the "Objects" tab, and click the "Open as checklist" button.
That has been it for now – on behalf of the entire InField team, we hope you enjoy using InField and have a great day out there
Nicklas / Designer @ InField
 
InField updates automatically to new releases, to make sure that you always have the latest and greatest version. Remember that you can always find the latest news about InField in our "What's new?" section for InField on https://docs.cognite.com/infield/.