Hello, 
I am going through Cognite Data Fusion Fundamentals and am having an issue that I cant figure out. After multiple attempts I am loading 1 row of data to try and figure out my issue.
I make it to the "Preview the Transformation" step: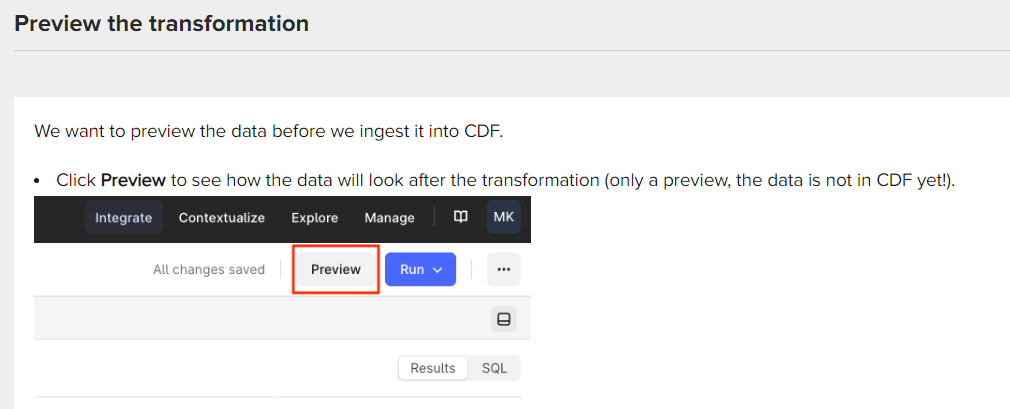 The next step is to "Run the Transformation" step and this is where I am running into an issue. I get the below error message and theres no suggestion on what to do to correct my apparent error. Any idea what to do or how to progress? I just want to finish this course.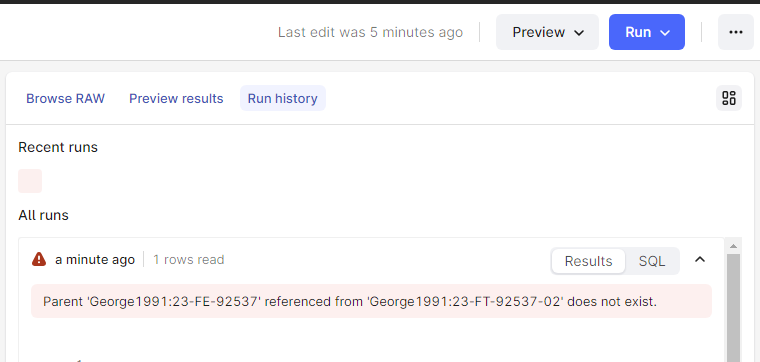 -George