This is an exciting release of InField that introduces the Sections feature for checklists based on templates.
Sections make it possible to create neatly structured templates, routine round checklists, and checklist reports, with custom sections and subsections for logically grouped tasks.
| Checklist on desktop | Checklist on mobile |
| --- | --- |
| | |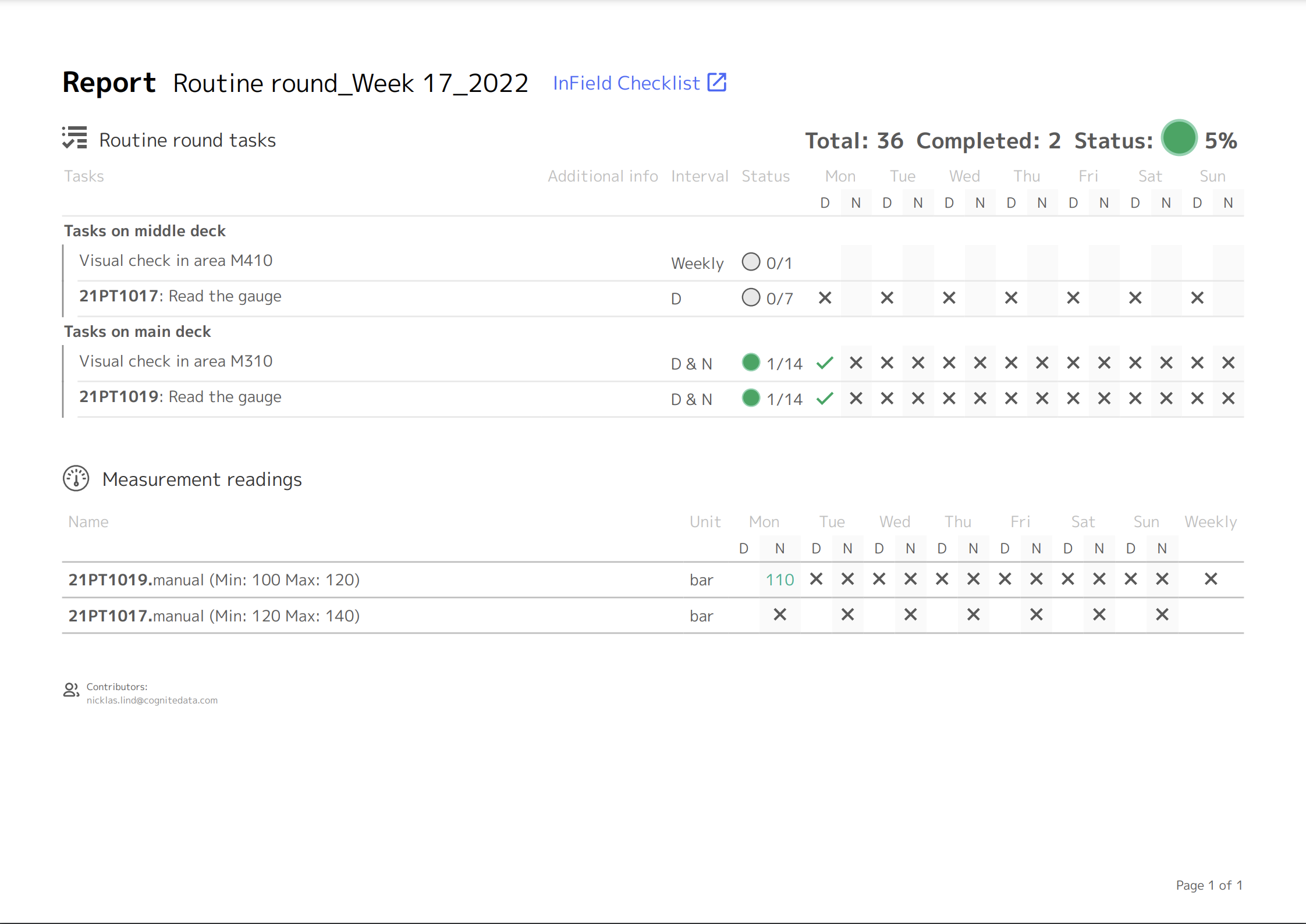 You can add sections and subsections to new and existing checklist templates if you're granted extended access rights to create templates. To create a section, click Create sections in the template creation view. Give the section a title, and move and indent checklist items that belong together below the section element. To create a subsection, drag and indent a new section directly below an existing section.
Checklist items that don't belong to a group, you keep as is by placing them outside a section. You can format the section titles according to these guidelines. Select the Example button in the toolbar for inspiration for an example template with sections.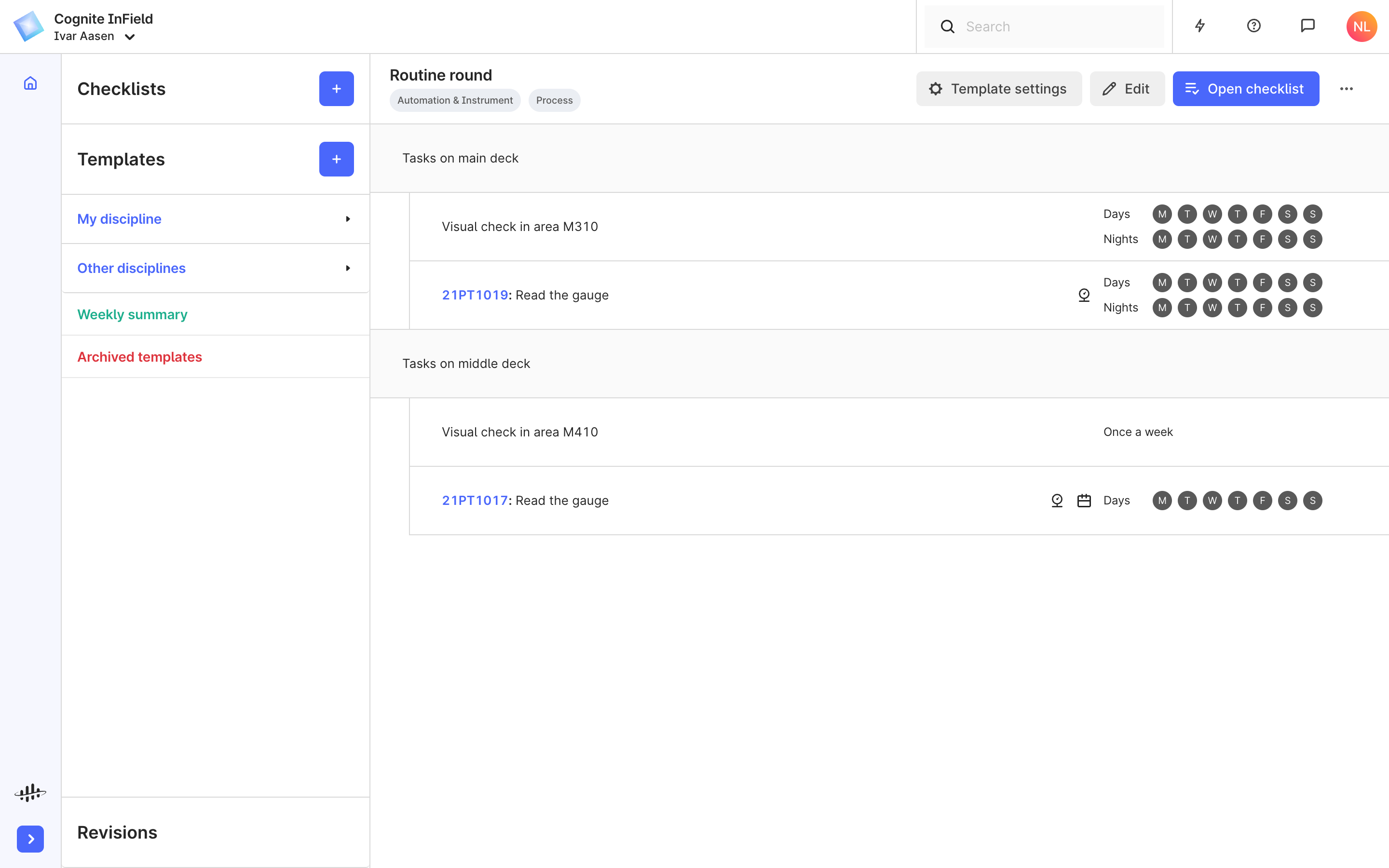 FURTHER IMPROVEMENTS
This is the first version of creating checklist sections, and we'll continue delivering updates on this functionality based on your feedback.
OPC UA time series data
Stream OPC UA time series data directly from the control system to InField. On the Trends page and the Trends card on the Overview page, you'll see these time series labeled with OPC UA: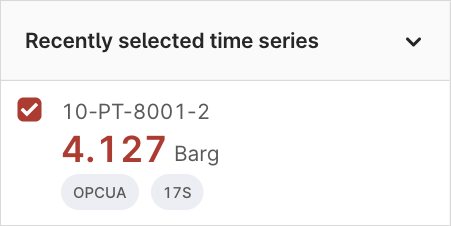 View P&IDs on mobile units
We've learned that some users on some assets struggle to open P&IDs on mobile units. You may need to install a 3rd party file viewer for a particular P&ID document format on the mobile unit. Contact your organization's IT support for help with this.