The Cognite Discover version 1.38 is ready and available.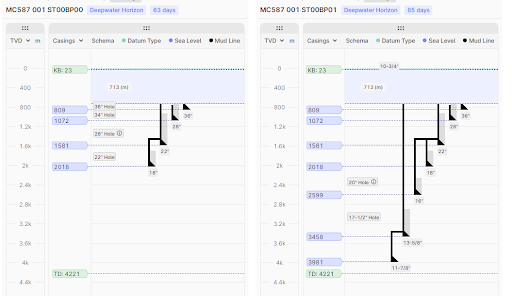 Enhancements 
In Stick Chart Viewer, 

Casing elements of shallow tracks now displayed with the deeper side tracks

Depth range for the casing display is common to all the side tracks

Some data have been checked for casing elements as liners in order to be correctly displayed.

Trajectory track 

presents the display of the inclination values at the casing shoe depths

Shows the North-South vs East-West views

Improved display of the datum value and its reference at the top left in the casing track

Correction of the overlap of submenu for events

Updated labels for the 

Formation Integration Test (FIT) and Leak Off Test (LOT) track. 

Event depth information

In Trajectory Viewer, views with same distance intervals for horizontal and vertical axes for East-West vs Total Vertical Depth and North-South vs Total Vertical Depth.