Context and Introduction
On top of Cognite Data Fusion (CDF), the subsurface Cognite Discover application is an interface integrating existing tools and systems to give drilling engineers, well engineers, but also geoscientists and data manager, a single and secure access to multiple data sources.
With Cognite Discover, you can find and explore structured data such as seismic data, well data and geospatial data, but also unstructured data such as documents, images, reports, spreadsheets using single or combined spatial search, syntax search and filters. This application is also a collaborative tool to structure search and findings with the possibility to share information within teams.
The version 1.28.0 is ready and available!
We are proud to present the version 1.28 with new features.
On casing view, the user can see casing schematics on both sides. Previously, the user could see the casing schematic only on one side. In addition, the casing view provides information relative to the sea floor and water depths. Finally, the casing elements are clearly displayed with information along the measured depth.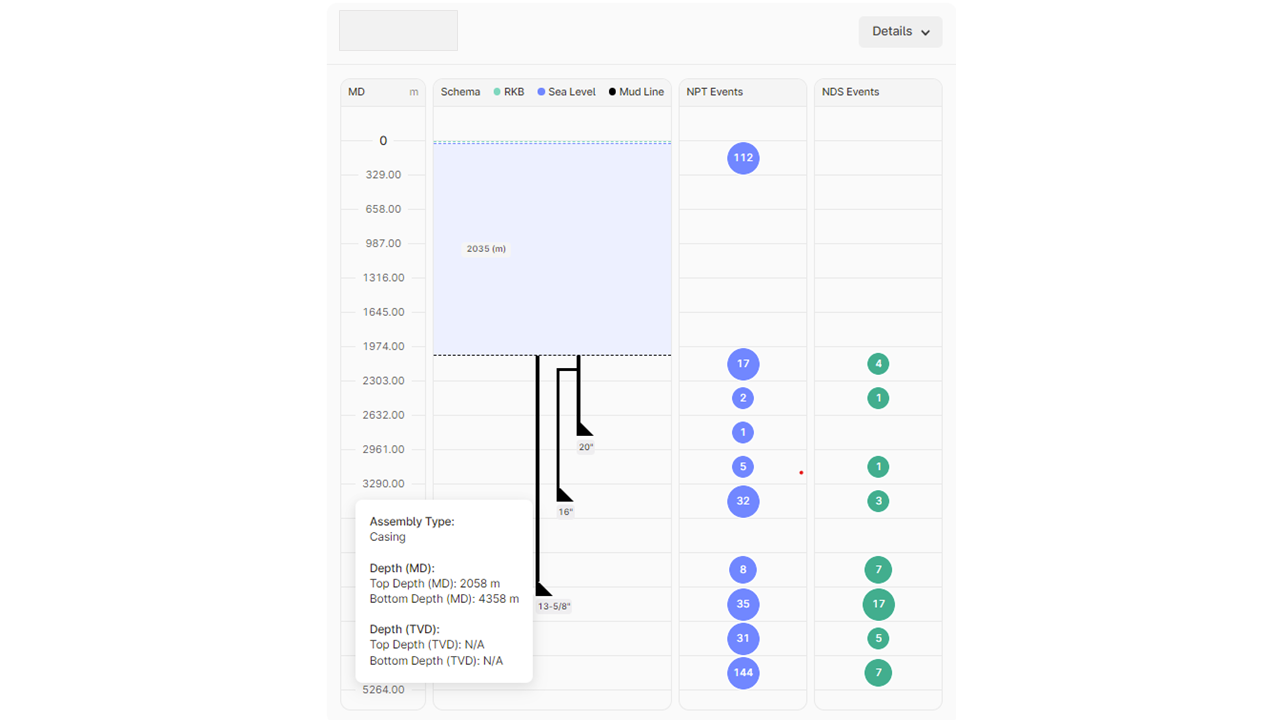 On casing view, the user can see along the measured depth, integrated information relative to Non-Productive Time (NPT) events and No Drilling Surprise (NDS) events. This is a way to understand visually the distribution of events with depth. It helps the user understanding the zones of potential risks in operations or in high costs for the next offset well.
……………………..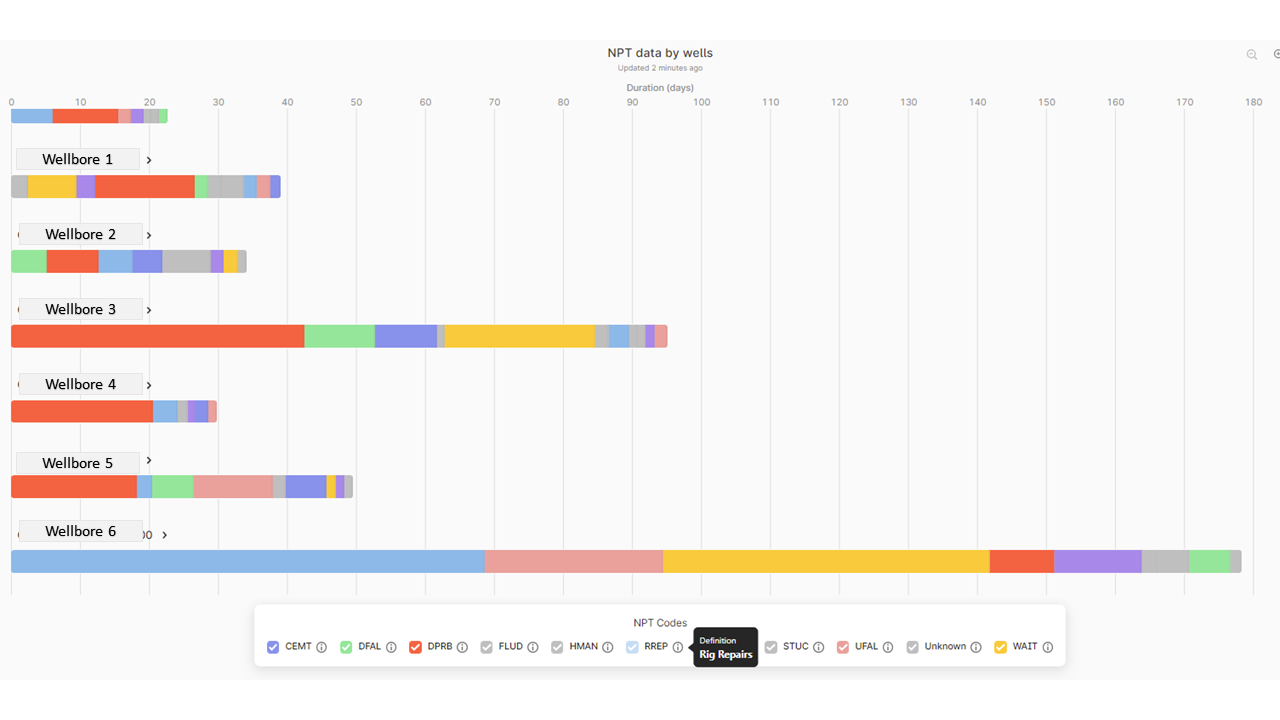 The NPT events have some acronyms which could be difficult to understand. The user has the capability now to get the acronym definition clicking on the "i" icon. It helps in sharing the same understanding of the NPT events and their risk types. If some acronyms are not yet described, the user is informed to contact his/her admin user to have it define. The admin user can then define the description on a dedicated area within the Admin Settings area under the Code Definitions page.
…………………….
Another feature available is on the trajectory view where you see 5 plots displaying the trajectories of the selected wellbores. By clicking on the Expand full sized view, you can see the plot in full screen. This improves the data analysis of the wellbore trajectories to understand the overall azimuth directions or the maximum depth and extension of your selected wellbores.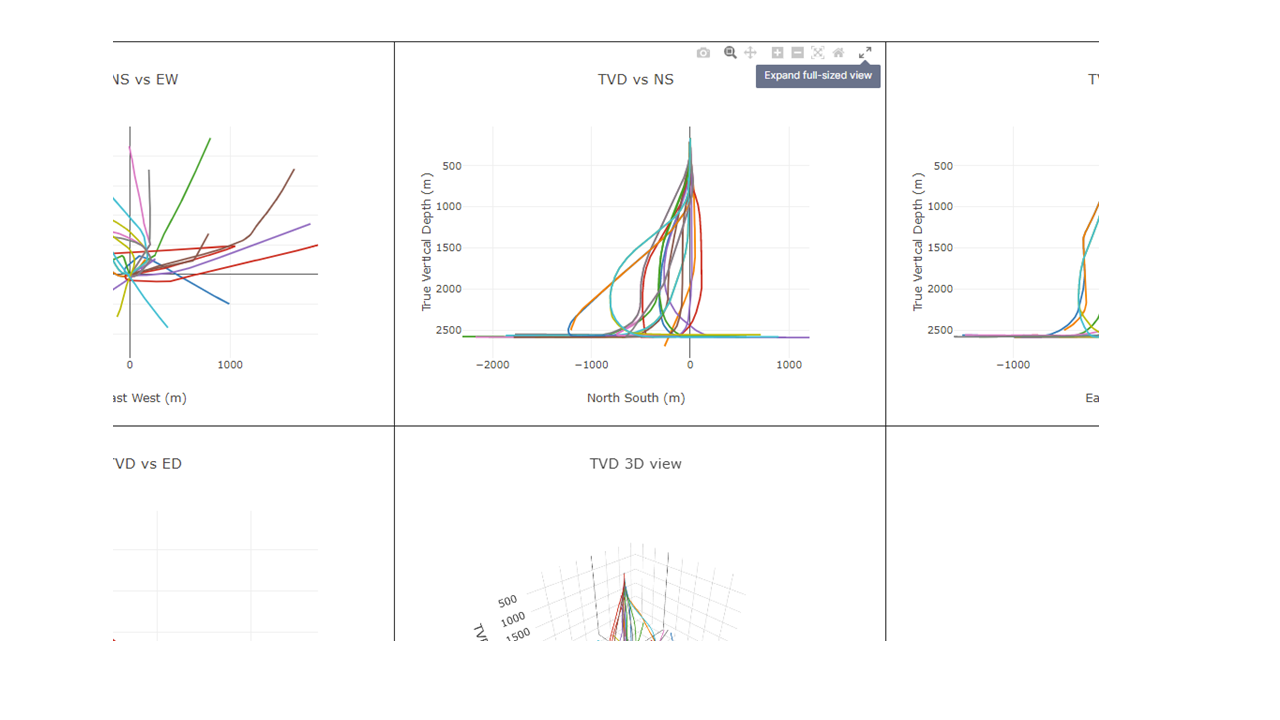 Learn more about all the details in the comprehensive release notes.